CENTER FOR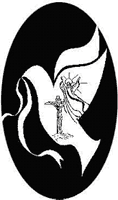 CLR Presents
Developing Disciples for Destiny
Presenter:
Rev. Phyllis J. Outlaw
412 H Street, NE
Washington, D.C.
www.disciples4destiny.com
__________________________________________________
Program Highlights
CLR Seminars presents a dynamic workshop entitled "Developing Disciples for Destiny" which focuses on our relationships with self, others and God. We invite you, your ministerial staff and members of your church to take a journey of psychological and spiritual development that will empower spiritual leaders by moving them to the next level in their ministry. When you empower spiritual leaders, you empower the church.
"Developing Disciples for Destiny" offers a step-by-step process designed to take you from your history to your destiny. This process is scripturally based in the New Testament, where Paul writes to the church and teaches that our greatest gift is Love (1 Corinthians 12:1 –13:13). Since God is Love, returning to Love is returning to God. We can return to a loving state by mastering the personality under the rein of the Spirit. As ministers, we operate at two levels--self and Spirit. We must first work on our relationship with self which is the personality, so that Spirit may evolve. This practical workshop explores self-created blocks of hate, anger, resentment, distrust and unforgiveness originating from your history that impacts upon a minister's ability to serve those to whom you have been called to serve as part of God's divine purpose.
"Developing Disciples for Destiny" assists you in identifying your life's mission so that you may carry out your divine purpose with clarity and spiritual guidance in your ministry. This inspirational workshop gives a new understanding of your most important relationships with self, others, and God. Our goal is to facilitate the integration of one's mind, body and soul so that you experience wholeness, well-being and joy, thereby, healing the generational curses that may have affected your ability to effectively serve others in the Body of Christ. To heal our spiritual leaders is to heal the Body of Christ.
"Developing Disciples for Destiny" is conducted by the highly accomplished, Rev. Phyllis J. Outlaw, Esq. God has anointed her with the spiritual gift to facilitate spiritual healing, renewal and awakening. Conducted in an open, safe, and supportive environment, "Developing Disciples for Destiny" will ignite the process of self-discovery through group discussions, visualizations and writing exercises, while empowering you to find your own answers from within. This workshop will release you to your destiny and maximize the creative powers within you.
We invite you to embark upon this path of transformation where you crucify the parts of your personality that no longer serve you and resurrect to your Sonship as you are empowered with the Spirit of God. Enhance your ministry with the richness of peace, joy, prosperity and abundance. CLR Seminars is grateful for the opportunity to share this anointing with you and your ministerial leadership as we provide a vehicle to move your ministry to the next level.